How to work with Oana
Depending on location and time of year Oana will travel domestically and internationally for certain assignments.
Primarily, Oana's passion and focus are private sessions for families who appreciate fine photography and are looking for highly memorable, uniquely meaningful art pieces to celebrate the beauty in their lives. Contact Oana as soon as you know our style is what you've been searching for – we look forward to meeting you and yours!
Our schedule is usually filled a minimum of 3-5 weeks in advance.
Private portraits sessions (maternity, newborn, child and family, couples, headshots, models)
Select special events (weddings, fashion)
Commercial campaigns (boutique, business, fashion, lifestyle)
Oana works closely with a handful of private schools/preschools in the Atlanta area. Email or call to inquire about our availability to photograph your school's students.
Oana is a recognized photography instructor and business mentor. One-on-one and group classes and consulting sessions are available on limited dates. Contact us when you're ready to take your art or your studio to the next level!
email (preferred): oana@shutterview.com
phone: (404) 509-7715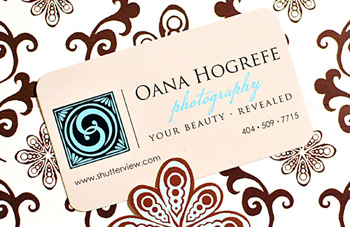 Are you on our specials heads-up list? Connect with us to hear first about what's new! Emails go out just a few times a year.
**
**
Also, for quick offers and impromptu updates, Facebook is best, come and
Like
what you see!